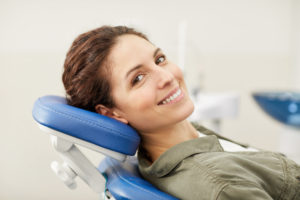 Did you have to put off a dental appointment due to the COVID-19 quarantine? As the state begins to open back up, many people are wondering if it is safe enough to return to public spaces like dental practices. How will dentists keep the waiting rooms clean? Will dental professionals wear protective masks? If you are eager to visit your dentist but are uncertain if now is the right time, consider the following points.
Your Dentist's Office Has Always Been a Clean Space
One important point to consider is that dental practices are already among the cleanest places in the country because of their strict sanitation protocols. Every dental practice follows infection control recommendations from the American Dental Association (ADA) and the Centers for Disease Control and Prevention (CDC). These guidelines, based on the latest scientific information, cover things like instrument sterilization and much more in order to keep dental practice spaces clean and sterile.
Special Safety Measures Due to COVID-19
The health and safety of patients and staff have always been top priorities in most dental practices. However, in light of the COVID-19 pandemic, many dentists have recently implemented additional safety protocols to ensure every patient visit is as safe as possible. Here are just a few of the new measures being put into place:
Pre-Screening Every Patient – No-touch temperature checks will be performed when patients arrive at the office. In addition, each patient will be asked to fill out a quick health questionnaire and consent form.
Practicing Social Distancing – Many practices have reduced the number of chairs in their reception area, posted helpful signs and organized the flow of foot traffic into one-way only in order to maintain 6-feet social distancing.
Wearing Masks and Face Shields – Entire clinical teams – dentists, hygienists and assistants – are now wearing both masks and face shields to protect patients and themselves.
Cleaning Thoroughly – Dental staff are thoroughly wiping, sanitizing and disinfecting all instruments, equipment and surfaces around each operating chair after each and every patient.
Why Dental Checkups Are So Important
Finally, while keeping in mind the information above, do not forget just how important regular dental checkups are to maintaining a healthy smile. The American Dental Association recommends everyone visit their dentist for a dental exam and professional cleaning every six months – for good reasons!
Hardened tartar, which can cause gum disease and lead to tooth decay, can only be removed by a dental professional using special tools. In addition, during every routine dental checkup, your dentist will carefully examine your teeth, mouth and throat for signs of developing oral health issues, from cavities all the way to oral cancer. Early detection is key to treating these oral health issues before they can progress and worsen.
Remember, taking care of your oral health is an important part of maintaining a healthy body and robust immune system – which is more important now than ever. Talk to your dentist in Midlothian today about what measures they have put in place to ensure your next visit is as safe as can be.
About the Author
A proud graduate of the Texas A&M Baylor College of Dentistry, Dr. Phillip Johnson is dedicated to helping Midlothian residents achieve and maintain healthy smiles. Patient safety is always a priority for Dr. Johnson, which is why he recently implemented 19 additional safety procedures at the Dental Center of Midlothian. For more information on these COVID-19 safety precautions, visit the Dental Center of Midlothian website or call 972-723-3567.