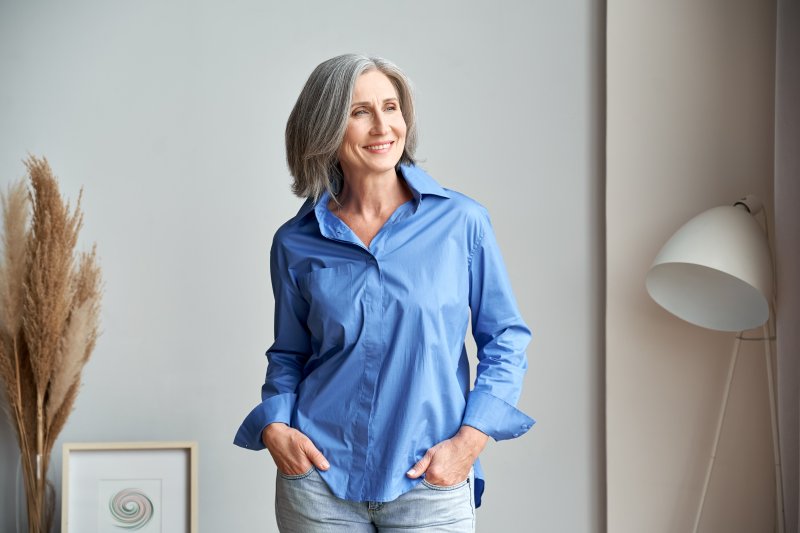 Do you have missing teeth? While you may not feel any issues at the moment, you could be at risk of further tooth loss without the proper support. Additionally, recent studies have revealed that the number of teeth you have can actually affect your life expectancy. To reduce your risks, you can always consider dental implants! Keep reading to learn how this restoration option can help you live longer and the benefits it has for your smile.
The Link Between Life Expectancy & the Number of Teeth
Other than natural aging, there are various reasons people can lose their teeth—from social and financial stress to physical illness. In addition, the less pearly whites a person has as they get older, the more likely they are to risk severe health issues that can reduce their life expectancy. For this reason, it's crucial that you seek dental care ahead of time, as well as to replace your teeth with an effective treatment.
4 Benefits of Dental Implants
If you want the best restoration option out there, then you'll definitely want to consider dental implants. These titanium posts are surgically embedded into your jawbone and provide the following benefits:
Tooth Loss Prevention: Since dental implants will be fused to your bone, they'll effectively stimulate blood circulation in the area to promote bone growth. This will allow your facial structure to be preserved as well as preventing other remaining teeth from shifting and coming out of place.
Gum Disease Protection: The metal posts will function as your new natural teeth, making it easier to clean. With an efficient dental hygiene, you'll be more likely to prevent issues like gum disease, which can cause your dental implants to fail if left untreated.
Promotes Healthier Diet: Unlike other restorations, you won't have to avoid certain meals with your metal posts. Plenty of healthy foods can significantly lower your risks of various health conditions—like heart disease, diabetes, and some types of cancer. With your implants, you'll be able to munch on any of them!
Improved Quality of Life: Having missing teeth can feel embarrassing and frustrating, which can impact your overall well-being. Once you have your metal posts in, you can enjoy the function and appearance of a fully restored smile again.
Not only can dental implants increase your chances of a longer life, but they'll allow you to have the quality moments you deserve. Take the time to speak with your dentist to discover if this is a good option for you!
About the Author
Dr. Phillip Johnson has always enjoyed helping people achieve their best health. He earned his dental doctorate from the Texas A&M Baylor College of Dentistry and continues to pursue advanced training for the high-quality care you need. He provides multiple comprehensive treatments, including dental implants. If you want to know more about how dental implants can increase life expectancy, visit his website or call 972-723-3567.