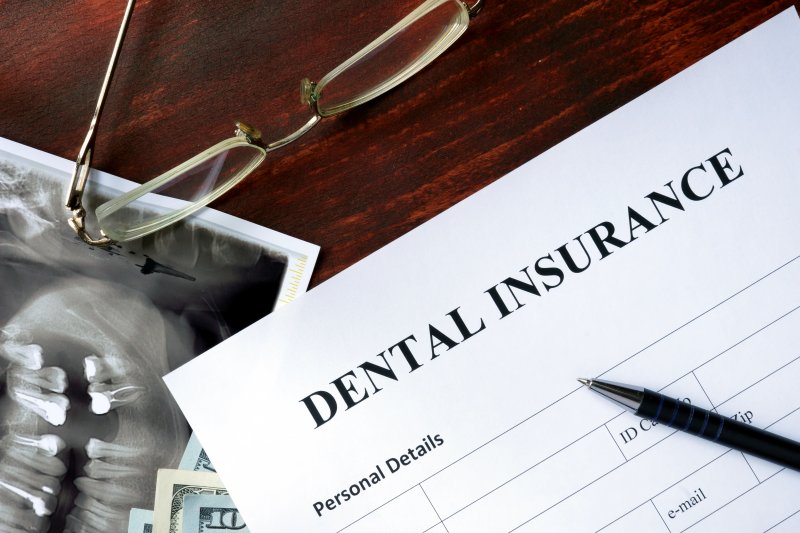 Tooth loss is a common issue that millions of Americans face all across the country. It can be difficult to complete daily tasks, like eating and speaking, when you have gaps in your smile. But fortunately, you don't need to go the rest of your life with an incomplete smile. Dental implants have all sorts of benefits that you can't get from other tooth replacement options, but are they covered by your dental insurance plan? Continue reading to learn how it works!
Will Your Dental Insurance Cover Implants?
Most preventive and emergency care is covered by typical dental insurance plans, but implants are a completely different story. Unfortunately, there are several limitations on most insurance plans because the coverage you receive depends on how much your employer wants to spend on the policy.
Generally, the amount that your insurance company will cover depends on the reason that you need a dental implant. Both your dental and medical insurance could end up playing a role. Your medical insurance may cover the cost of the procedure if your tooth loss happens as a result of:
Trauma due to an unexpected accident
A medical condition that causes tooth loss
Congenitally missing teeth
There are several factors that need to be considered when you are looking into getting dental implants. If you have implant coverage from your dental policy, you should ask about the plan's annual limits. You may want to plan your treatment in multiple stages to fully maximize your coverage.
In some cases, the crown or bridge is covered by dental insurance, while the titanium implant is covered by medical insurance. Ultimately, you should check with your provider(s) to determine how it would work for you.
Are Dental Implants Worth the Cost?
Dental implants are an investment in your smile. While their initial cost may seem much higher than other tooth replacement options, like dentures and bridges, you could end up saving more in the long run. This is because implants are long lasting and are able to prevent issues related to bone loss. With dentures and bridges, you will eventually need to have them repaired, relined, or replaced as the years go by. Ultimately, many patients find that dental implants are a much better route to take for both their smile and their wallet.
If you are worried about the cost of getting dental implants, talk to your dental team. In addition to helping you navigate your dental insurance plan, they may offer other financial options to help. You will have your smile back in no time!
About the Author
Dr. Phillip Johnson earned his dental doctorate from the Texas A&M Baylor College of Dentistry where he was on the Dean's List each year and graduated in the top 10% of his class. He is also a student of the world-renowned Dawson Academy and has attended training in both oral sedation and dental implants. Currently, he is a proud member of the American Dental Association and Texas Dental Association. For more information on how dental insurance works or to schedule an appointment at his office in Midlothian, visit his website or call (972) 723-3567.